INDUCTION HARDENING MACHINES


Form Atilim Ltd., provides induction hardening machines for heat treatment facilities for more than 10 years.

Together with the latest IGBT technology and fully programmable software, the Aages induction hardening machines are used widely worldwide.


• Click to Continue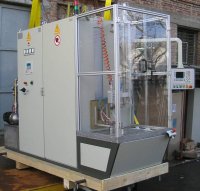 PROCESS MEASUREMENT AND CONTROL


For over 25 years, optek has focused on the development and support of high-performance inline photometric analyzers for liquid and gas-processing applications. optek has developed a complete line of turbidity meters, colorimeters, UV absorption, and pH and conductivity sensors that are installed in some of the roughest process conditions, in plants all over the world.



• Click to Continue

FURNACE REFURBISHMENT AND UPGRADE

It is important to provide automatisation at control systems of heat treatment furnaces via gas atmosphere control together with precise temperature and time adjustments to reduce the material loss. For this reason, special sensors and control instruments are used to supply fully automatic control at gas atmosphere heat treatment furnaces.

Form Atilim Ltd. is also working for long years about installation of measurement and control systems, modernisation, technical service and spare parts supply for existing gas atmosphere furnaces.
• Click to Continue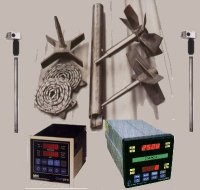 INNOVATIVE, PROVEN, COST-EFFECTIVE SOLUTIONS

Providing solid solutions to complex problems is the cornerstone of our business. With the experience of thousands of installations worldwide, we offer affordable solutions to meet the exacting needs of our clients and their processes.

With OPTEK, you can be assured that you are on your way to controlling product quality, reducing production costs, optimizing yields, and meeting tough standards - all in the most reliable and cost-effective manner.

Whatever your industry, we can offer a solution.

• Click to Continue